Keep Your Child the Right Side of the Law Online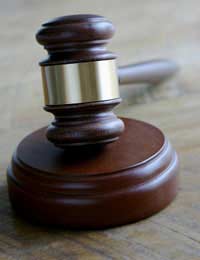 Illegal file downloading is a huge issue on the internet. Whether it's music or film, software or graphics these files are increasingly being downloaded free, and without the knowledge or permission of the copyright owner.
While this has always been a problem on the internet the rapid rise in volume of illegal file sharing has pushed the music, film and software industries into getting serious about enforcing the law.
So how can you stop your children from breaking it?
How Do I Know If It's Legal?
As a general rule of thumb, if you've heard of it and it's being offered as a free download - it almost definitely isn't legal.
With computer software none of the major names will be knowingly offering their software free. Although some software packages seem prohibitively expensive they represent hours, months and years of many people's time and expertise. By allowing people to download them free of charge they would be running a charity.
The same goes for films. Any major film distributor is not going to be listing their property for free when it will detract from DVD sales. It's the same issue for musicians and their record labels. It seems obvious to us but not necessarily to your child.
My Child Tells Me It's Legal
The availability of music, films and games to buy legally and download online does make it harder to know if a file has been bought or downloaded illegally (or stolen). If there has been a financial transaction, however small, there will be an e-receipt; if you're worried about where your child's new music collection has come from ask to see the receipts.
Does It Matter?
While this might seem like victimless crime (and it's not just children who are downloading the millions of illegal files worldwide) it does impact on the creative industries with musicians being particularly affected. Set a good example for your child by only downloading or accessing content from legal (and paid for) sources, and make sure that they understand the impact of their actions.
How Will They Get Caught?
You might think that your child is safe because they're just downloading a file someone else has posted online. Surely it's the other person who's at fault? Unfortunately it doesn't work like that.
When your child downloads an illegal file their (or your) IP address is used to deliver the file to your computer. The copyright owners (the music company, film distributor or software owner) can track this IP address to a specific ISP (Internet Service Provider – the person who you pay for your internet access), who can then follow the link back to your computer.
What Will Happen If They Get Caught?
At the moment prosecution for illegal file sharing is still in its early days with ISPs reluctant to hand over private information about their customers to the wronged copyright owners. However repeat offenders will receive a warning letter from their ISP, which if ignored could become a fine or a court summons.
Unfortunately, the warning will be addressed to the person who is responsible for paying the connection fee, so you will be liable for your child's internet activities.
If you don't want to have to answer for your child's illegal file sharing it's worth talking to them now about the legal and ethical consequences of downloading 'free' entertainment.
You might also like...