Internet 'Nanny' Software - What does it Actually Do?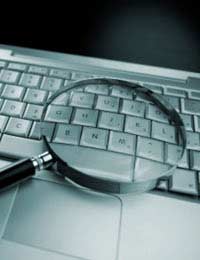 Every parent worries about what their child will find on the internet – either intentionally or by accident. So called Internet 'Nanny' Software packages promise to protect your child (and your computer) from the worst of the internet. But do they deliver?
Knowledge Is Power
Probably the most effective tool that these Internet Security and Parental Control software packages offer is to monitor the internet usage of different users on your computer.
Each user is given a personal login to the computer and all their activities are monitored to generate a daily or weekly report. The administrator (you) will be able to see the amount of time spent using different computer programmes and a list of the associated files used. This can be really useful if your child is meant to be doing a school project and is actually spending their allocated computer time playing smash and grab computer games.
The report also includes a list of the websites that are visited and search terms that are put into search engines so you can build up a picture of what your child is interested in, and guide them away from any inappropriate activity.
Total Control
It's also possible to set up filters to prohibit certain types of websites. Again these can be user specific so you won't be limiting your own access, just that of your children. Most Internet Nanny Software will have a blanket 'Adult Content' option which will broadly include anything to do with sex, violence and other age controlled areas. You can add to these though to prohibit access to any e-commerce sites, chat rooms or other suspicious areas.
Some packages also include a total internet lock or a timed access which will shut the user out of the internet, or the whole system, after a specified time limit giving you total control over your child's computer use.
The Best Solution?
These software options can deliver some peace of mind but they are in no way failsafe. While this set up might work well for a younger child, older children will respond better to getting guidance from you as to what is appropriate or inappropriate. The blanket site filters can be overly restrictive and end up frustrating an older child when they can't access perfectly respectable content!
As your children become more computer savvy they may well work out how to disable your filtering software leaving them free to explore the internet at will. Whether you use an internet nanny or not you will still need to give your child individual guidance – especially as different children will have different interests and will react differently to subject matter.
No internet filtering or nanny software can keep your child safe all the time. Online predators are adept at getting round filters and will pose as children to get to your child. The best safety net is to make sure your child understands the dangers of talking to strangers on the internet, even if they think they are talking to another child.
You might also like...