Do you Really Know What your Child is Doing on the Internet?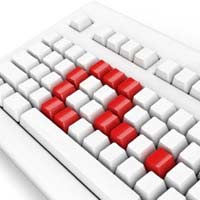 Our children were born into a world with a computer on nearly every desk and broadband internet in two thirds of British homes. Many UK adults can use a computer and find their way around the internet, but our children will soon overtake us when it comes to computer knowledge.
So how can you know what your child is doing on the internet? How much do you want to know?
Nanny Software
For younger children internet filtering and monitoring software is fairly reliable. You can block anything you don't want them to see or even limit their access to sites that you have personally approved. Once kids start school this 'total control' approach isn't practical as they'll increasingly want to explore the internet, not just visit pre-approved sites.
For primary school children filtering inappropriate content can work well but this is a good time to give them guidelines for what is and is not appropriate. If you rely on a filter then you have no control over their access when they're outside the house. If you can instill in them a sense of responsibility this will follow through to all their computer use.
Out of the house
Bear in mind that your child has access to computers other than the one you control. Many schools have computers (which will be fairly heavily monitored), as will their friends (which might have some family filters in place). But there are also internet cafes where children can play games, surf the internet and chat with online friends.
Internet cafes usually have terms and conditions that will prohibit users from looking at porn but whether these rules are enforced depends on the person on duty. If your child is using a computer in an internet café you need to know that they can be trusted not to go against your family guidelines.
Community Content Sites
Secondary school aged children will not just want to visit internet sites; they'll want to post content such as pictures, videos, and blogs. Social Networking and other community content sites are self moderating and rely on users to report inappropriate postings. The minimum age limit to register on these sites starts at 13 but much of the content would be 15 or 18 rated if it was to be broadcast.
There is no minimum age to view these sites although many schools block access to them on school computers.
Online Reputation
As well as potentially seeing offensive material your child could be building a damaging online reputation through posting personal information. The easiest way to check your child's digital footprint is to run a digital search using their name, and any nicknames or email addresses they might have.
Children and Teens aren't necessarily aware that they shouldn't post personal data online. It's worth checking that your phone number and address aren't registered in the public domain.
File Sharing
As children get more computer savvy they get involved in file sharing and peer to peer downloads. While this might sound fairly innocent much of the content that is being shared is illegal and traceable back to your computer.
Many kids don't think this is illegal, or if they know it's illegal don't think it carries a penalty. As well as the probability of downloading viruses to your machine illegal file sharing is becoming a more high profile crime and therefore more likely to be punished.
You might also like...