Educational Software - Does it Work?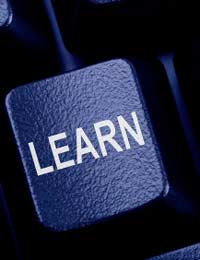 Parents and teachers trying to give the children in their care the best educational start in life are presented with a huge range of educational software options – all claiming fantastic results. But do they work?
Reputation Is Important
Educational Software is a really broad term and covers a huge range of software titles. Within this range there are many titles that have little or no educational value (and some with no value at all, entertainment or otherwise) but there are others that have been designed and written with the input of trained educators and with the intention of supporting the national curriculum.
Well conceived software can deliver real educational benefits, both in the classroom and at home. Making the right software decision can be made easier by limiting the field to reputable companies and those who have specific learning targets linked to National Curriculum objectives.
Literacy And Numeracy
The core skills at the heart of our education system are literacy and numeracy. While other subjects come to have equal importance in secondary education those later skills need the foundation of good literacy and numeracy.
There are many educational software titles that claim to improve these skills, and some have been proven to be effective. If you are looking for educational software for your child to use at home check with their teachers before you buy. There are many ways to teach children to read but the key is to be consistent. If you introduce your child to a computer aided learning to read system that is not compatible with the way they are taught at school they will just end up confused.
Similarly, software developed to teach numeracy skills varies massively in style and quality. Some programmes follow educational trends and teach in much the same way as children are taught at school. These programmes are often used in school to reinforce what is being taught through interactive exercises.
Other programmes teach new skills as a by-product of entertaining the user. While the educational content of these programmes is not rigorous enough for them to be considered truly educational they do have some benefits.
Just For Fun
Many good quality 'fun' titles offer developmental or learning benefits delivered through creative play and games. While these titles don't claim specific educational benefits they can help to develop motor skills, shape and colour recognition and self awareness through cause and effect.
Look for games where the player is 'rewarded' for completing simple tasks such as matching objects or creating groups of images. These games are essentially digital versions of traditional kids' books and games and work through repetition of simple tasks in a fun situation.
Home Schooling
Educational Software makes the option of home schooling more attainable for many parents. Used properly, in conjunction with face to face lessons, educational software can deliver a well rounded education in the home.
However good the software though children will always need social interaction and human contact to fully develop. A computer can teach facts and skills but only another person can explain complicated philosophical questions or 'open' concepts.
You might also like...