Discipline and Your Home Computer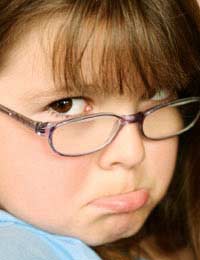 In any home there are some things that are trigger points for arguments and that sometimes seem to cause more trouble than they're worth. Computers have become the focal point for many battles over parent-child discipline, so how do you avoid war over the keyboard?
Lay Down The Ground Rules
Make sure that your child knows what the rules are about computer use. If your child knows when and how they are allowed to use the computer it will prevent a lot of aggravation.
Depending on their age you should set a daily or weekly computer limit. For pre-schoolers you should keep it to less than half an hour a day, and for school age children screen time (including time watching TV and playing on games consoles) should be no more than two to three hours a day.
With older children who have previously not had a limit to their computer use (or total screen time) setting these limits and getting your child to agree to them can be difficult. Talk to them about why you're setting these rules and try to explain the health and development issues associated with excessive computer use.
Monitor Their Computer Time
It is thought that around eight out of ten children now have access to the internet at home. With very young children you can surf the internet together making it a enjoyable shared activity, but once your child is old enough to explore the internet alone they have access to hundreds of thousands of pages of potentially inappropriate material.
Again, be clear about the ground rules for what they are allowed to do online. Can they download games onto the family computer? If you are happy for them to do that make sure you have top notch anti virus security. Are they allowed to shop online, and if so what controls do you have in place to keep them in line?
Obviously you can't be around all the time so it's better to have rules that are understood and agreed upon than just enforced. If you worry that your child's curiosity might get the better of him/her install monitoring software that will prohibit access to specified sites (or types of site) and can give you a report on your child's computer usage.
Even without the complications of the internet, how your child chooses to use their computer time can be problematic. Almost all children would rather be playing games or chatting online than working on their homework. Make sure your child understands what their priorities should be; computer games are fine, but only after schoolwork is finished.
The Computer As A Bargaining Tool
Not all arguments in the home will flare up over the family computer and it can be a useful tool for rewarding good, and punishing bad, behaviour. Depending on your discipline issues you can grant or withhold computer privileges. If you want your children to help more around the house they can earn computer time for completed chores. If your issues are behavioural you can reward an extended period of good behaviour with a block of computer time to be spent however they wish.
Whether you want to limit, control or withhold computer use from your child you will find it far easier if the computer is not in their bedroom. Keep it in a public area of the house and don't be afraid to turn it off!
You might also like...