Teach your Child Computer Research Skills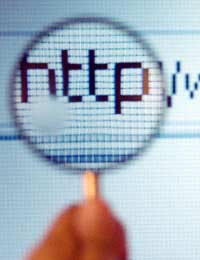 Children have a huge amount of curiosity about the world around them and an amazing ability to absorb information. The computer, and more importantly the Internet, is a great tool for feeding their imaginations and if they're taught the right skills can be an invaluable research tool.
The Biggest Encyclopedia In The World
The Internet is a huge source of information with search engines that act as filters to break it down into manageable pieces. The first step in learning to use the Internet for research is to learn how search engines work.
There are many different search engines that work in roughly the same way. An interesting way to demonstrate how a search engine works to a child is to put in their own name. It's likely that there will be web pages about other people with the same name, or part of the same name.
Talk through the results and why the search engine might have delivered them in the order that it did. Do they share their name with a big celebrity? Are there more US sites than UK? What happens if you choose to search only sites in the UK?
One of the key things about search engines is to ask the right question and to filter within the results until you reach a very specific set of sites which answer your question.
Know What You're Looking For
If you put 'Dogs' into a search engine you will get a huge range of sites from news to shopping and images to health. Teach your child to think about what they are looking for and to ask the right question to find the results. If, for example, they want to look at photos of dogs playing or read about how to train a dog they will get a far better range of results if they are specific in their question.
Learning research skills is easier if you have a specific research project in mind. Before you start decide between you what the project is going to be, it could be a school project or just for fun. When you've decided on the project work out together what the sections might include and research each section separately. This will teach them how to structure a piece of work as well as how to do the research.
For a young child keep it simple, older kids can work on something more complicated.
Plagiarism
The Internet can provide great articles that answer all your questions and the temptation (for adults as well as kids) is to just copy and paste the information into their project as it is.
It's worth talking to your child about plagiarism early because it'll stop them getting into lazy habits. If you copy a chunk of text and paste it you have to credit the source, and the same with images.
For good research methodology get your child to include a bibliography at the end of their project to list all the books, websites and other sources they've used.
Check Your Facts
Much of the content on the Internet is well researched, carefully checked and totally credible but not all of it. Many websites are unregulated and the quality of the content is entirely down to the person who posted it.
Introduce the idea of checking your facts, especially statistics and figures, against other websites. Just because it's been published online is no guarantee that it's right!
You might also like...