Do Computers cause ADHD?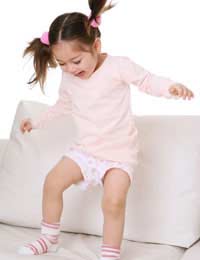 Cases of ADHD in the UK are increasing and the cost (both financial and potential emotional) of treating these children is set to spike. But why is ADHD becoming such a problem for our children? Are computers and computer games to blame?
What Is ADHD?
ADHD is a behavioural disorder that affects around 1.7 percent of the UK population, predominantly children. Boys are nearly three times more likely to be diagnosed with ADHD than girls.
ADHD (Attention Deficit and Hyperactivity Disorder) can present a range of symptoms and is often put down to children (especially boys) being overly energetic or badly behaved. Symptoms include an inability to focus, restlessness, hyperactivity and difficulties in forming social bonds.
ADHD is thought to be a genetic tendency although there are also links to difficult births and environmental factors such as family stress. Most sufferers grow out of their symptoms by adulthood but some will carry them through adult life in the form of a tendency towards depression, irritability and insomnia.
Is There A Link With Computers?
Some evidence suggests that excessive computer use can increase misbehaviour in situations where children are expected to concentrate – e.g. in school, but this problem was not limited to children with ADHD.
It is thought that this rise in misbehaviour is a result of children becoming more used to the interactive nature of computers and computer games and so then need higher levels of interactivity and stimulation to keep their attention.
A study at York University has shown that children with ADHD do spend more time using the computer and playing computer games than non-ADHD children, the study concluded that this was a result of ADHD children having problems making social bonds and so therefore prefer to spend their leisure time in solitary pursuits.
There is so far no proven link between computers and the onset of ADHD.
Computers Can Help ADHD Sufferers
As a flip side to this problem computers have actually been found to help ADHD sufferers (adults as well as children) to concentrate because the interface is more stimulating.
When children with ADHD are given a computer to complete tasks they would traditionally have worked through on paper they submitted better quality work, and had less problems with keeping focus.
Young children with ADHD have had positive experiences when using a computer helpful when they're learning to read. Even though reading is by its nature a fairly passive or one sided activity ADHD children get better results learning using educational software than they do with a printed text.
Taking an overview of recent studies it seems that while computers don't offer a magic cure for all ADHD symptoms they can offer some educational benefits to children who previously were struggling in class.
However, if your child is an ADHD sufferer be wary of relying too much on the computer to keep them calm and quiet as they are more likely than other children to suffer from the effects of over stimulation which will put them right back where they were – strung out, hyperactive and unable to focus.
You might also like...