About Our Site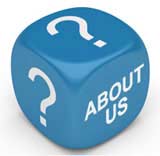 KidsAndComputers was formed to offer a unique reference point on advice on children's computer safety, fun and education.
The world of computers can be overwhelming, especially when you're trying to stay one step ahead of your computer literate digital-age children. This website covers all the issues we've come across in trying to get the best out of computers for our kids while at the same time achieving a healthy balance of activities in their lives.
Following up to date advice from health and educational experts we've attempted to get to the bottom of some of the most compelling questions about when, how, what, where and why we should let our children start computing.
Every child is different so there are no hard and fast rules about the age your child will get the most out of computing, how quickly they'll learn or if they'll even be interested but we have identified some key stages most kids go through and how best to approach computing from a health point of view.
These articles are in no way exhaustive but we hope that you'll find most of the answers you're looking for, whether you are worried about your child's eyesight, or if you not having a home computer will result in them underachieving at school, or even just looking for a half term activity to keep your children occupied. If you can't find the answer to any of your questions within our articles please get in touch and we'll do our best to answer it for you.

Related Articles in the 'Site Information' Category...