Privacy, Your Kids and Their Computer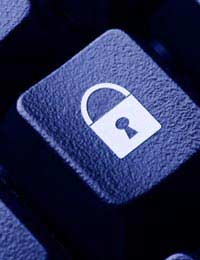 Privacy has always been an issue between parents and children, and it becomes even more so when it comes to computers and the Internet. You want to protect them; they want to live their own lives. But how do you get a happy balance?
Their Privacy
There's a marked difference between reading a child's diary and reading their blog or public social networking site profile. If they are happy to publish this kind of thing for potentially millions of Internet users to read then they should be happy for you to read it as well.
If you are going to check up on your child's Internet content tell them that you're going to first. You don't need to be secretive about it and, if you give them a little bit of notice, they can remove anything they don't want you to see. Eventually the knowledge that you occasionally read what they've posted will be enough to moderate what they say, or allow to be said about them.
If your child keeps a private diary on the computer they should know that they can trust you not to read it. Even if you think you're doing it to protect them it's an invasion of privacy and will do more harm than good. If you know that your curiosity is likely to get the better of you show your child how to password protect their private files.
By the same token you shouldn't read their emails. Email is a private correspondence between two people and you should be bringing your child up to be trustworthy. However it is appropriate for you to, together with your child, go through all the addresses they receive emails from and talk to them about who that person is and how they know them.
Paedophiles often move from talking in chat rooms, to using personal email so if your child is being groomed you might be able to pick up on it from talking through their email contacts. If you suspect one of the 'friends' is an online predator ask to read the correspondence. If it's innocent your child will probably readily agree. If not then you were probably right to suspect there is something inappropriate about the relationship.
Your Privacy
Equally, you need to preserve your own privacy on a shared computer. UK teens spent £200million last year on Internet purchases using their parents' credit cards, without their permission. Most of these teens admitted that they knew where their parents kept credit card details on the computer and knew all the relevant passwords.
If you do keep any sensitive financial, business or personal information on your computer make sure that it is protected from curious children. Set up a separate, password protected, user profile for each family member. This will also help with Internet filtering and monitoring if you want to limit (or block) younger children's access.
Privacy Settings
To protect your computer from external threats make sure you have appropriate virus guard and firewall software. Also check your Internet privacy settings and consider disabling cookies if you're worried about other companies accessing your information.
If your children do have social networking site profiles talk to them about their privacy settings. Most of these sites give you the option to choose who can see your information. Children and Teens should limit their profiles to friends (and friends of friends) who they have actually physically met to protect them from online predators. While this might seem harsh it will keep them safer online.
You might also like...