Build a Website with your Child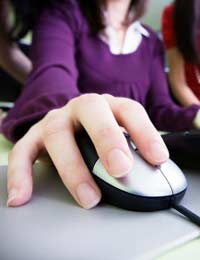 The internet has a huge influence on all areas of our lives, from shopping to keeping in touch with friends, finding entertainment and increasing our knowledge. While it's fun to surf the net to find the information that other people have posted, our children are increasingly interested in becoming content providers rather than just consumers. To point your child in the right direction, follow this simple guide to create their own website.
The Fun Part
Before you start to build a website with your child you need to decide together what kind of website it's going to be. Keep it fairly simple to start with. Suggestions might include:
An online record of a recent family holiday
A family tree
A school project that they enjoyed
A local guide to your area from a child's point of view
A pet diary
Remember that this is their project so you need to get the right balance between guiding and supporting them, without taking over! If they want to create a website about the lifecycle of a potato then bear in mind there are websites dedicated to far stranger things!
Plan Your Pages
Get your child to think about how they want the pages to look, and where all the information should be displayed. Depending on their age and ability this will need more or less input from you. Look at the site map on one of their favourite websites to show them how pages work and to think about how you move from page to page.
Tab style navigation is simple to explain and easy to use so try to get your child to arrange the information they want to post into sections. For example a family holiday website could be organised into places they visited, food they ate, animals they saw, people they met. Each section would have pictures and text and the home page could be divided between these subject areas.
Think of this project as an exercise in explaining how a website is put together rather than how to create the perfect website. At this stage don't worry too much what the site looks like.
Register Your Website And Get Online
A website isn't a website until it's published online. The first stage in getting your website live on the internet is registering a domain name. Talk to your child about what the website is called. (It's not a good idea for your child's name to be in the URL, but they could use a nickname if they wanted.) Look at other URLs your child visits and get them to think about why they might have been called that.
When you've chosen a domain name register it with a domain name registrar (if it's available, if not go back to the drawing board).Most registrars charge a registration fee for one or two years and aren't expensive.
There are literally hundreds of internet hosting companies who offer different levels of service for different prices. Do a little bit of research to find the best package for your website. For a simple site you probably need the cheapest option as you won't need any e-commerce capabilities or live streaming.
Build Your Pages
There are lots of different software packages that are designed to create web pages using tables and frames. These have different strengths and varying degrees of usability. There are also some free websites that will talk you through the process without the need for a complicated software solution – these low budget solutions generally require a basic knowledge of HTML . While this may sound complicated at least your child will be getting a thorough grounding in how websites work.
Once your child has designed, created and published a simple website the next stage is to get to grips with why some websites work better than others and to create more sophisticated sites in the future.
You might also like...