Your Child and the Internet: Common Questions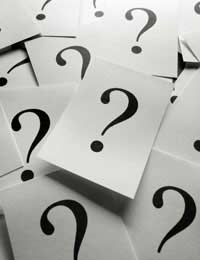 All children are different so there isn't a hard and fast rule for what age you should let them surf the net unsupervised. 85% of parents with 11 year old children when asked in a recent survey said that they supervise their children's every online move.
By 16 most parents (75%) let their children go online 'whenever they feel like it'. The key is to set ground rules and explain why they exist. If you trust your child to act responsibly online then they will probably be safe from their early teens with regular but minimal supervision.
Will Internet Security Software Keep My Child Safe Online?
The short answer to this is no. Internet security software will eliminate many of the threats that the internet poses to children online, but not all.
The chances of your child accidentally seeing inappropriate images or content will be massively reduced but internet security software cannot detect a clever paedophile posing as a child online. The best security for your child is to be aware of what they do online and who they talk to, backed up with software that monitors their behaviour with every click so that you don't have to.
What is Social Networking?
Social Networking is one of the biggest internet phenomena in recent years. There are several big name social networking sites, each with millions of registered users who create personal networks to enable them to share content, images and conversation with 'friends' online.
Different sites have very different personalities and some are more appropriate for children and teens than others. If your child is interested in social networking visit their profile to make sure you are happy with the information they are publicising.
What is a Chat Room?
A chat room is a virtual space where people can 'chat' usually using a version of instant messenger that allows them to communicate in real time. Most chat rooms are part of community websites where the users share a common interest, for example computer games, dungeons and dragons or pony club.
It's hard to tell whether people are who they say they are when they're chatting online and this is a favoured way for online predators to meet and groom children. Make sure your child understands the dangers and drum into them that they should not give out any personal information to anyone they meet online.
Should I Let My Child Have a Private Email Address?
Bear in mind that once your child starts school you cannot monitor everything your child does online, they will have access to computers at school and at friends' houses so saying 'NO' might not be the best option. Once your child reaches their early teens and wants an email address set up an email account to which you have proxy access.
This will let you keep an eye on their contacts so you can see who they're emailing. Unless it's an emergency (or you have specific reason to distrust something in their inbox) don't read their mail. They have to know they can trust you, as well as you being able to trust them.
What is Cyber Bullying?
Cyber bullying is using email, websites and text to bully. This can be just as harmful as bullying in person and because the internet is public and constantly available it can become more distressing. If you think your child might be being bullied online report it to their school. Early symptoms will be avoiding the computer or having 'lost' their phone so they don't have to face the messages.
You might also like...